As we near our Spring Break and start the race to the finish, I wanted to take a moment to reflect on the great year we have had in our technology enhanced classroom. I have seen the transformation this year in how we are learning and the impact it has had in the building. This year, I endeavored to try to learn at least 4 new things about technology and use them to change the scope and depth of how I present new ideas. So, I am more than half way to my goal having earned three of the 4 Techie Teacher Badges(see below) I sought this year. My first badge, Teacher Leader, was earned with EdTechTeam and focused on how to integrate technology into my practice. This includes using Web Tools, Applications, and current research to develop lessons and ideas that make educators more conscious facilitators of learning. My second badge is designed to help me Pioneer the Swivl Robot as a Integrated Observation Tool, namely I can now use video to become a more present and reflective facilitator by understanding how my actions in the classroom affect the climate and learning of my students. My third badge was hard earned and I did persevere, I am now a Level 2 Certified Google Educator meaning I have demonstrated the necessary knowledge, skills, and abilities to integrate the G Suite in my learning environments. This assessment was comprehensive and required a great deal of study and attention to detail. My last badge is one I hope to acquire in the coming months and that would be to become a Google Certified Trainer, which would allow me to develop content and training for a wide range of audiences which is quite exciting!
In closing, I hope to use this experience to create spaces where students can become risk-takers and dare to try their MoonShot ideas. Without this type of bravery, we might not be rewarded with the next big idea!

Powered by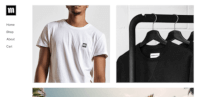 Create your own unique website with customizable templates.