Quizlet Live has changed the "Game" in Reading 6 this year! We are collaborating and enjoying teaming up and showing our Word Power! The best part is that we are also learning to study in new and interesting ways. Since the introduction of Quizlet Live this week, teams have been conquering their word parts with team work, a steady eye, and lots of discussion! As facilitator it has been a pleasure seeing everyone so engaged and learning more about their table mates and few team members.

In the coming weeks, we will expand the use of Pear Deck our newest interactive teaching tool along with Quizlet to bring you "Breakout EDU". Once we Breakout there is not telling where we might end up!
​
Powered by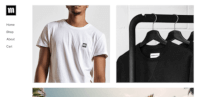 Create your own unique website with customizable templates.